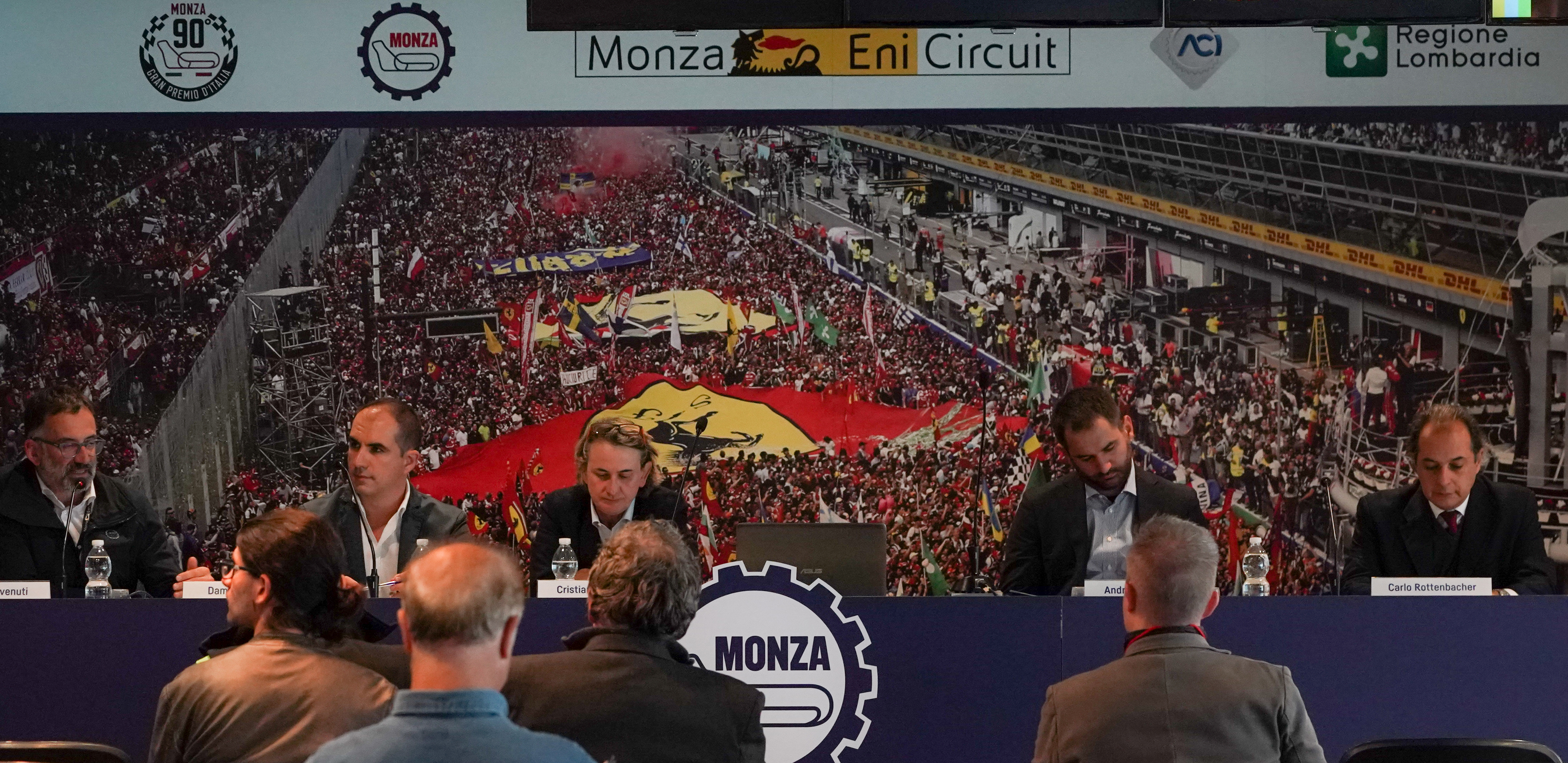 The new partnership between Skydrive, Megaride and VI-Grade was presented on Friday at the press room of the Autodromo di Monza.
The agreement provides for a collaboration that aims to develop ever more accurate and innovative simulation systems, to offer services to the world of motorsport.
Vi-Grade is the world's leading provider of software products and services for advanced simulation applications. Together with a network of selected partners, VI-Grade also offers revolutionary solutions for static and dynamic driving simulation. Thanks to the collaboration with several car manufacturers and actively engaged in the autonomous driving sector, VI-Grade also produces Vi-CarRealTime, probably the best modeling environment on the market today
MegaRide is an official spin-off of the Federico II University of Naples, closely linked to the Department of Industrial Engineering and, specifically, to the Vehicle Dynamics research group. Involving academics, industrial companies and field applications (and on the track) in a single work environment, MegaRide creates physical-mathematical models of the real-time behavior of vehicles and, above all, of tires, in order to improve safety. and performance. Among others, MegaRide collaborates with the Ducati Corse Moto GP team and with Audi Sport for Formula E and the DTM championship, recently won by the German company also thanks to the fundamental contribution of the Italian company.
These two realities have found in Skydrive and in the AVEHIL simulation system a natural meeting point in motorsport, from which interesting research and development perspectives are born.
Together they will be able to create virtual models of the F4, F3, F2, GT and LMP cars with an accuracy never seen before, immediately put to the test on the track.
A unique virtual environment, accurate and absolutely avant-garde; top-level research, virtualization and understanding of tire behavior; track application of the simulator work and work in close contact with teams and drivers: these are the three elements that make up this new partnership, creating a unique worldwide.
Together, these three companies offer a unique opportunity for research and development, the creation and application of new mathematical models and, ultimately, an increase in performance for all the teams and pilots who will join their work programs.