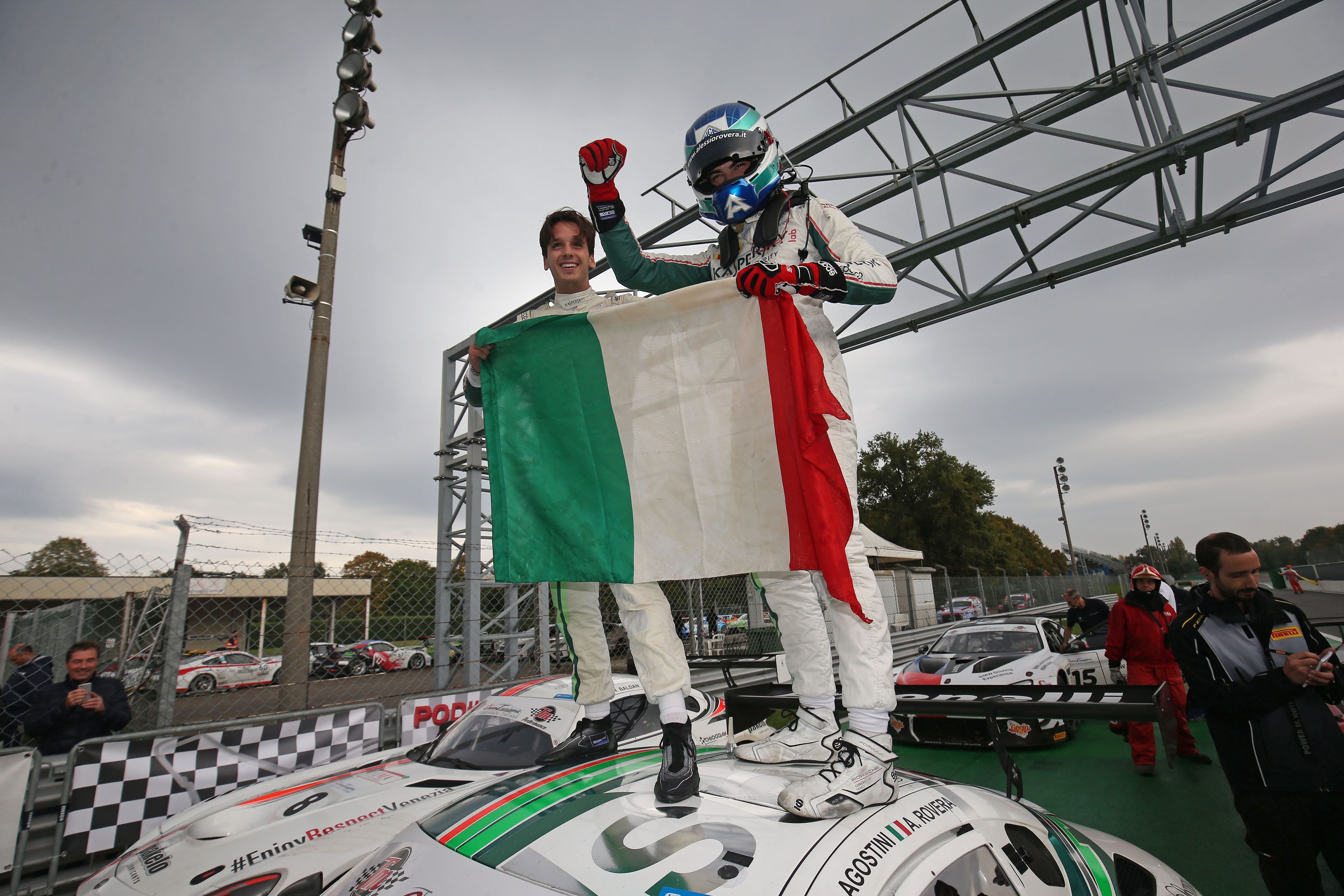 It was a thrilling weekend, with the victory of the title tied by a thread until the last laps of Race 2, that of the Italian Gran Turismo Sprint Championship, which saw two Avehil partners compete for the title of champions.
On the one hand, Alessio Rovera, long-time collaborator of the Skydrive simulation laboratory, young and very fast driver by nature, on the simulator over time has worked above all to adapt his skills from driving single-seaters to GT cars and Endurance races.
On the other, Imperiale Racing, a team that throughout the season has prepared its cars and drivers for the Avehil simulator, evaluating different setup solutions and becoming familiar with the tracks.
Two different types of work, adapted to the different needs of the two customers, both of which led to the top of the category.
The performances of the two rivals were the same for almost the whole weekend, on an insidious track that alternated moments of dry with violent downpours of rain.
The decisive moment a few laps from the last checkered flag of the season: Rovera, second and detached by 4 seconds from the leader Postiglione, decides to switch to rain tires at the first rain warning.
It is the winning choice, enhanced and capitalized by an aggressive and spectacular guide by Alessio, who came back second and positions until he reached the green Huracan of Postiglione.
A Postiglione that, although combative, can not really do anything, with the rain increasing in intensity.
Rovera thus collects, alongside his partner Riccardo Agostini, his third Italian title, after the one in the Porsche Carrera Cup 2017 and the one in Formula Abarth in 2013, to establish a talent that deserves a place as an official driver.
After dictating the national championship throughout the season, both in the sprint and in the endurance series, only bad luck denied the Mirandola team to collect what they deserved on the field (a failure at Mugello and the "enemy" rain in Monza) , still taking the place of vice champions!
For Skydrive we can speak of a real monopoly of the category: a satisfaction, but also the starting point for next year's work.
And, if our customers win, we feel a little bit successful too!