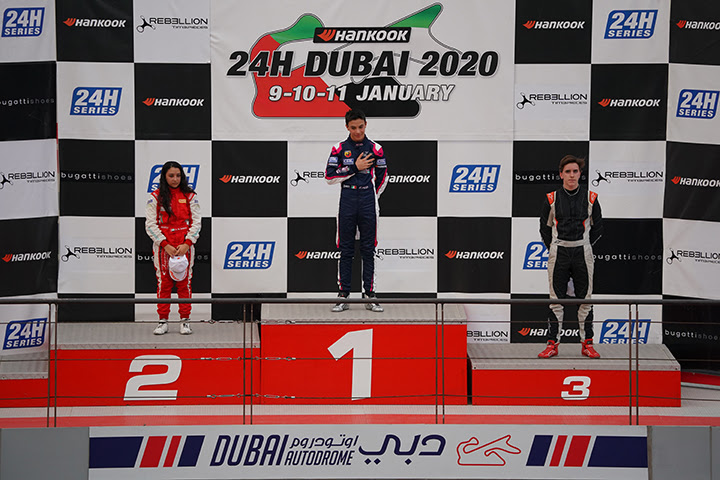 Francesco Pizzi has completed a dominant inaugural weekend at Dubai Autodrome for the first round of F4UAE Championship, winning three races out of three.
The Italian driver is an absolute rookie, at the first approach to a single-seater race weekend, but, at the end of the day, the hard and long preparatory work along the last 12 months payed off.
In the last month Francesco trained and tested a lot on the layout of the F4UAE Championship's tracks in order to be ready to race against more experienced drivers.
"It was crucial to improve my race attitude and to get used to the car on the Avehil simulator" said Francesco "I almost felt like it was not the first time for me on Dubai racetrack."
Avehil's F4 car mathematical model is indeed the result of an extended data collection procedure during test session on the ground and has a perfect correspondence with the real car.
"We already knew that Francesco is a fast driver – said Cristiano Giardina -, but the move from kart to Formula is always a big and complex leap. It's never easy and he has been astonishing! We are very happy for Francesco and for the big amount of work we carry out together."
And, for sure, there's not a better way to begin a single seater racing career!