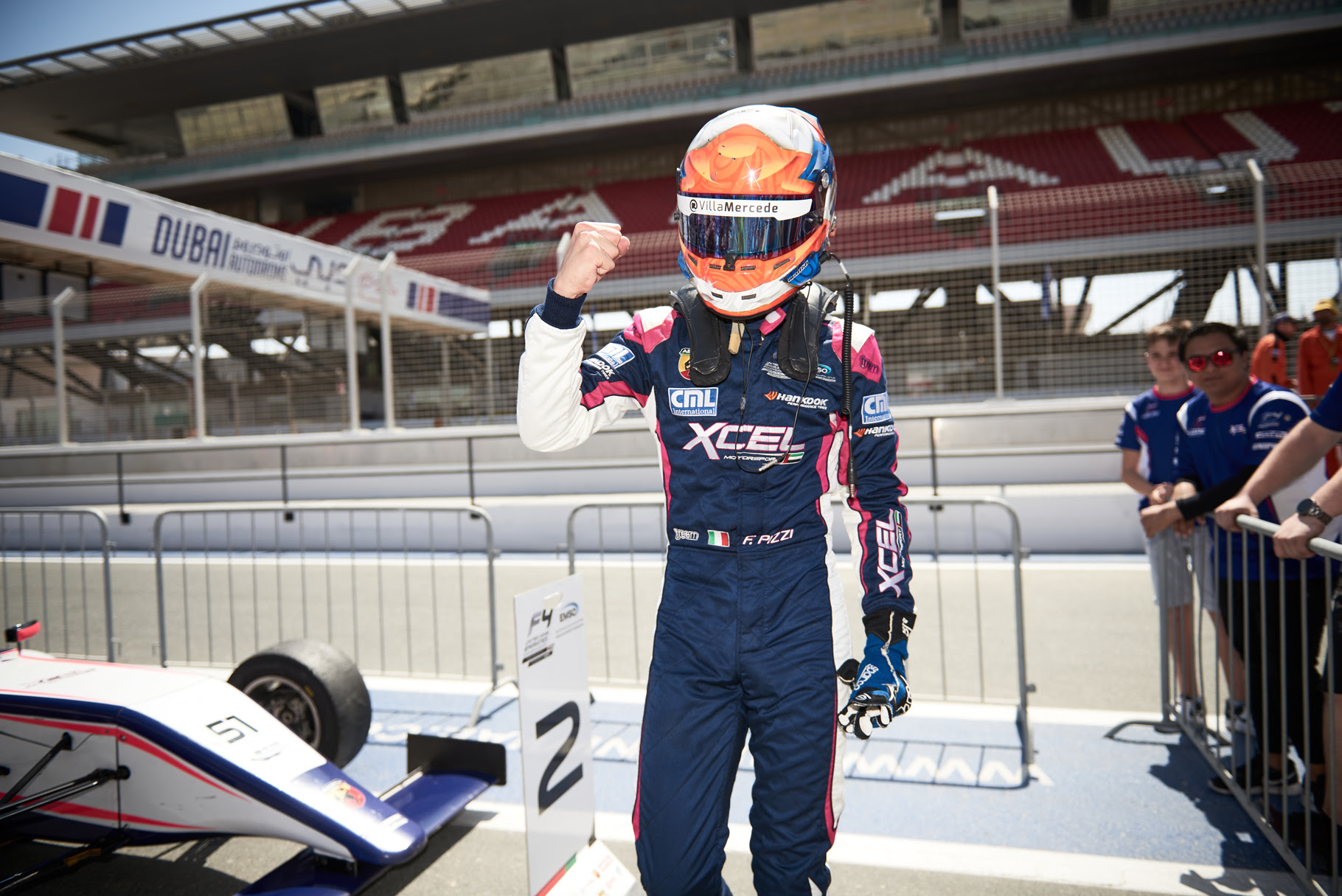 Francesco Pizzi did it!
The second place in the fifth and final round of the F4 UAE ensures to Francesco Pizzi the title  of F4 UAE Champion with one race in advance.
Francesco collected 9 victories in a truly amazing single seater debut championship, a stunning result for an absolute 15 years old rookie!
Of course, the preparatory work began a long time ago, especially on the simulator.
"The work we have done on the Avehil simulator has helped me a lot – says Francesco – above all because the feedback it gives me is practically identical to that of the real car; and the tracks are updated with extreme precision.
At Skydrive I found an excellent environment to grow and work: the people who work there are very competent, because they are all motorsport people, and have helped me not only to improve my driving skills, but to improve my attitude and mentality
After so many hard years in karting, – Francesco continues – after a lot of work to prepare the single seater debut, I've been rewarded. It was a team effort: we all worked in the same direction and I was never alone in the car. I felt all the support that came from the pit lane and from Italy. Truly amazing! 
Now I can rest a little bit from this season in the Middle East and then we can start working for the season that is about to begin in Italy. 
Thanks to everyone for the support they gave me, I hope it will be the first page of a long and beautiful book!"