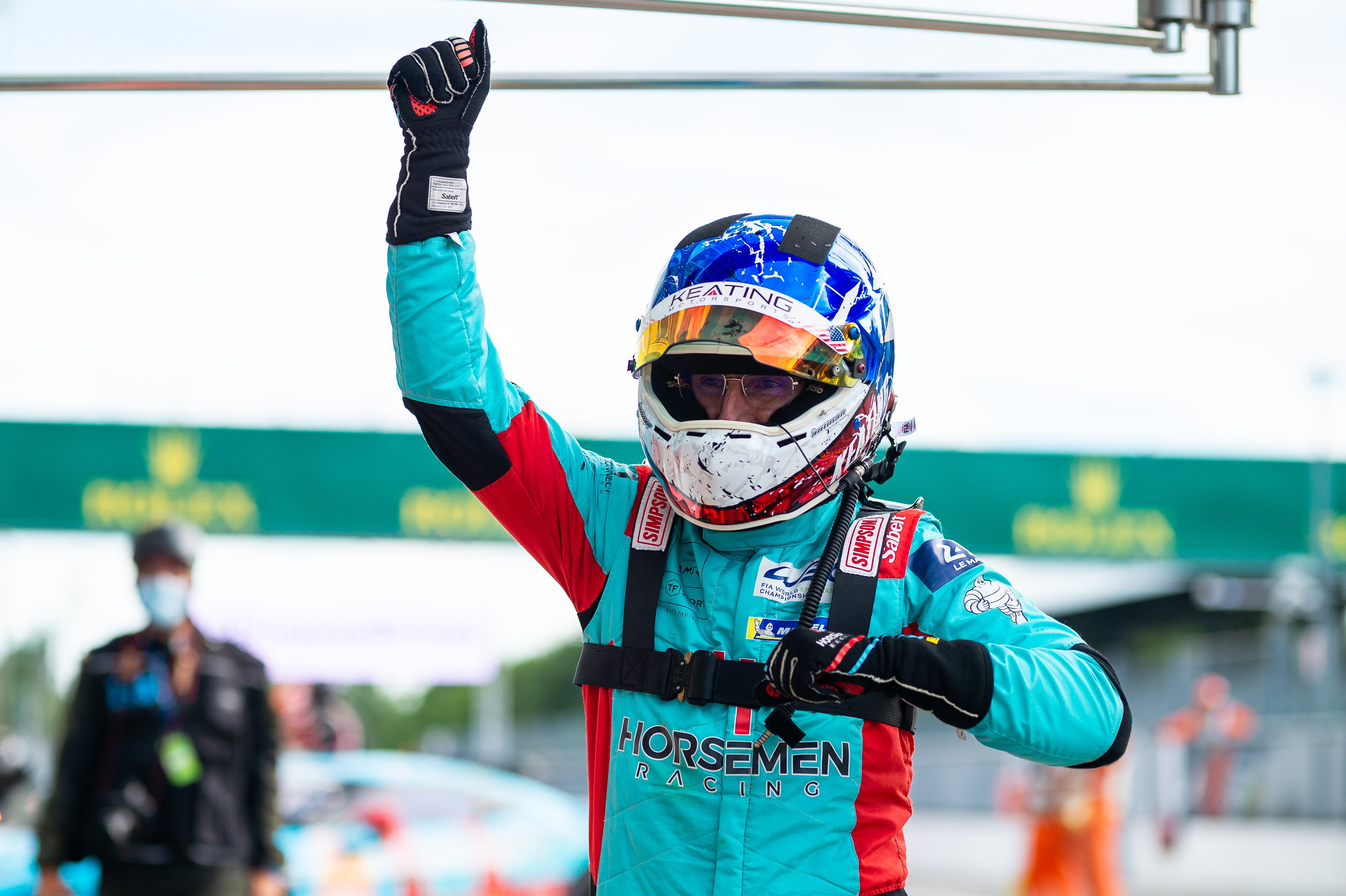 It's a hot July morning, Tuesday. 
A man comes to our door: shorts, very casual, he cames from Monza railway station with a rented bicycle. "He should be a tourist", we think.
We explain to him that the simulator is reserved for licensed drivers. He doesn't answer by words, but pulls the right card out of his pocket: a FIA B International license.
He's Ben Keating, Texan WEC driver, GTE Am-Pro category with Aston Martin, a brilliant and super nice guy.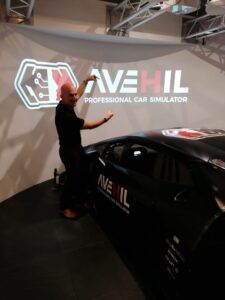 Keating is a highly experienced gentleman driver, he has already raced at Le Mans, reaching the podium in 2018, and he's currently engaged in WEC, which runs in Monza that very weekend.
But he's never been at Monza, he has never raced here and, for sure,  there is no way of testing before the Six Hours weekend. 
On the other hand it would be important for him to better prepare for this race: he thought that Skydrive with the Avehil simulator, right here, on the circuit, was worth a try.
After a first approach, supported by our technicians and instructor, Ben is very satisfied: we work hard until it's time to get on track.
Ben's performance is excellent: fast in Free Practice and even faster in Qualy. So fast that he takes the TF team Aston Martin Vantage n33 in front of everyone, beating the official AF Corse Ferrari by 269 thousandths: it's a great pole position!
In the WEC post-qualification press conference Keating thanks the work done on the simulator: "I got three days on a simulatore right here at the track, which helped a ton! It usually takes me three sessions on track to get close to my limit. This time as soon as I got into the car in the first free practice session, I immediately felt the right sensations."
Unfortunately a tire failure stopped Keating as he was leading in the Six Hours, damaging his Aston Martin and putting an end to his hopes of victory.
But as he once said a great man, the outcome may be subject to luck, but performance cannot.
Anyway, congratulations Ben. we wish you all the best for your racing career and we hope to have a chance to see you again!
Well done, mate!