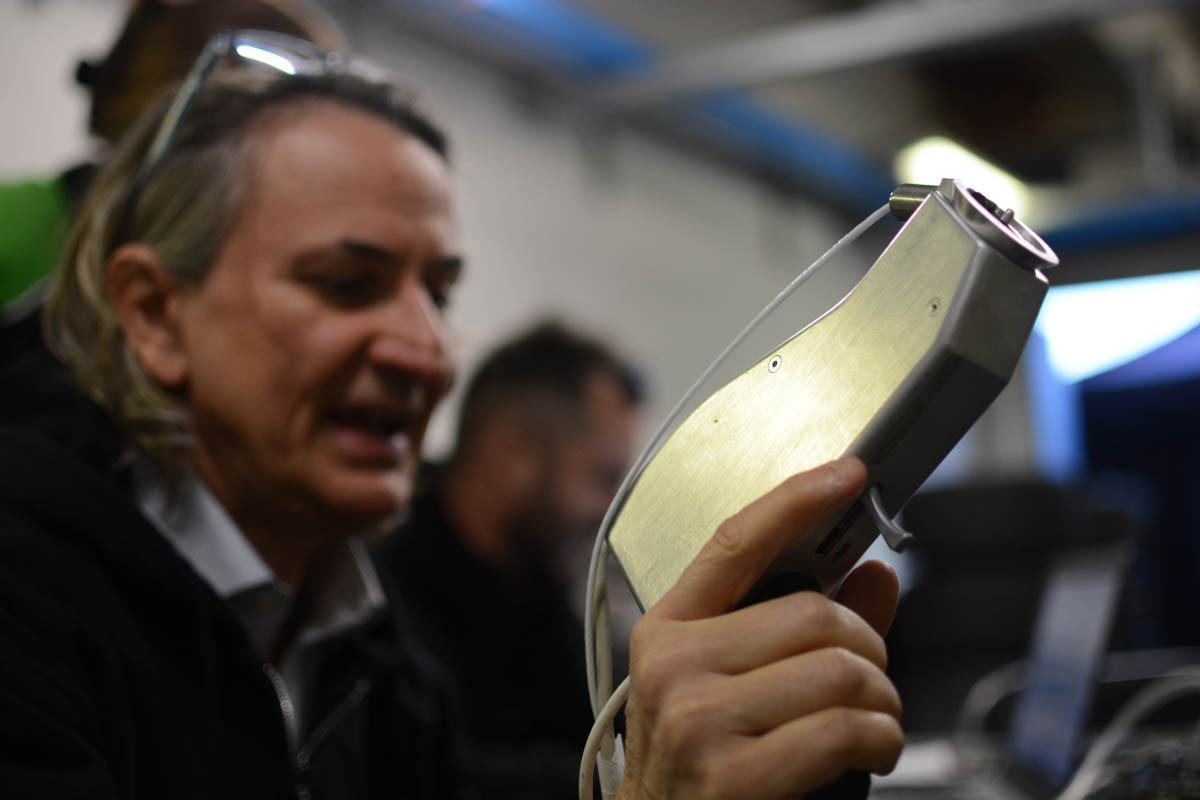 During the last weekend of the 2021 Italian Gran Turismo Endurance Championship Skydrive worked along with with Imperiale Racing on the analysis of the tires on the track through the VESevo, the revolutionary tool developed by Megaride for the analysis of the viscoelasticity of tires.
The analysis process began on Thursday, even before covering the first session of the track.
The analyzes were performed on three different sets of tires, starting on brand new tires, and then we measured it again at different times of the tire's life.
And the results were really interesting.
First of all, the VESevo has proved to be a fundamental tool for optimally coupling tires in the same train or set, being able to detect the micro-differences existing on each tire even before running a single meter on the track.
Furthermore, for the same reason, it was possible to decide how to use the tires of the same train (for example, placing the best of the two rear tires on the most stressed side).
But not only. In addition to this, of course, the analyzes find the optimal operating windows for each tire.
We were able to predict the behavior of the tires about performance, but also how this would vary with increasing wear, in order to validate the goodness of the choices of trim made by the Imperiale engineers.
This work ended in a great pole position and a truly excellent race performance.
The victory did not come due to an unfortunate event: the rain interrupted a ride of 2 hours and 40 minutes, always led in the lead. But if the result may be subject to bad luck, the performance certainly not: and there is really nothing to complain about the performance!
Finally, the data collected will give the team an extra tool for future competitions. Continuing with the analysis process also in the coming months, VESevo will be a key tool for dealing with the tire change scheduled for 2022.
Pirelli, supplier of the Italian GT Championship and other top level championships, will pass from the current DHE to the DHF tires, presenting a new generation of racing tires for Gran Turismo. With VESevo we will be able to analyze the characteristics of these new tires even before using them on the car, and will also be able to compare them with the old DHEs features.
This process can give a great advantage to the team, which will be able to predict a priori not only the generic behavior of the tire, but also the ideal operating windows, the degradation curve and the variation of characteristics with varying temperatures and kilometers traveled.
Eventually, the correct and continuous use of the VESevo will give this team an incredible extra weapon to fight in an increasingly competitive world!